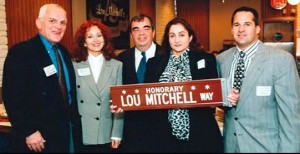 Lou Mitchell's Mission Statement
We will treat each other with respect and dignity and do the same for all we serve.
We will offer employees of all backgrounds a place to feel like family, and grow professionally.

We will provide our customers with unsurpassed exceptional service, with a joyful heart.
Quality and excellence will prevail.
We thank God for the opportunity to be of service to our customers and the community.